Ethical Behaviour in Leadership
---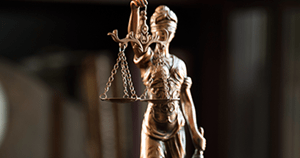 Ethical behaviour is essential in leadership – good leaders have integrity, honesty, and are inclined to do the right thing (which is not, necessarily, the easy or quick choice). Ethical leaders will display self-confidence, and the people around them will be more inclined to work for a leader they know they can trust to make the right decisions. A paper published by Johnathan K. Nelson, George Mason University explains that ethical leadership is associated with a number of desired outcomes related to employees at the individual and group levels, including willingness to exert extra effort and help others; better task performance; increased job satisfaction and commitment to the organisation; perceptions of an ethical climate; optimism in the future of the organisation and their place within it; perceptions of task significance, autonomy, and voice – including a willingness to report problems to management.
But how can we work to become ethical leaders?
Before we look at how we can become ethical leaders, we need to look at a bigger-picture approach of identifying ourselves as moral people. Jonathan K Nelson's paper goes on to identify key traits of ethical people:
Ensure that ethical behaviour in their private life is consistent with the moral standards they publically promote. Ensuring that their actions are not hypocritical of their words.
Take responsibility for their actions.
Show concern for other people.
Treat others fairly and with respect.
Use personal and organisational values to guide their behaviour and decisions.
Implement decisions that are objective and fair, based on fact and not opinion.
Ethics in leadership, however, goes beyond simply acting as a moral person. Being an ethical leader includes recognising that employees are looking for guidance in their decision-making, and they need to recognise that they have power of influence over the behaviour of others. Ethical leaders:
Demonstrate examples of ethical behaviour and ethical decision-making.
Explain decisions not only in making a business case, but in ethical terms as well.
Discuss ethical issues in their communication with employees; and encourage ethics-centered discussions, where they can encourage subordinates to speak up about their ethics-related questions and concerns.
Explain ethical rules and principles.
Give subordinates a say in decision-making and listen to their ideas and concerns.
Set clear ethical standards and enforce those standards through the use of organisational rewards, and holding people accountable when standard are not met.
EthicalSystems.Org also provides gives us some ideas we can apply to our leadership role to empower us to act more ethically on a day-to-day basis:
Make ethics a clear priority
Ethical leaders make ethics a clear and consistent part of their agendas, set the standards for those around them, set examples of appropriate behaviour, and hold everyone accountable when those standards aren't met.
Make ethical culture a part of every personnel-related function in your organisation
Leaders need to work hard through the hiring process, training new employees, and continuing performance management to bring in the right employees in the first instance, and then help them to work within the organisation's underlying values on ethical business.
Encourage, measure, and reward ethical leadership.
Ethical leadership from the top down is very important – not only because it creates an environment in which lower-level ethical leaders can flourish and grow – but ethical leadership at the supervisory level will guide and encourage followers' attitudes and behaviour.
Ethical leadership, at all levels of an organisation, not only encourages employees within a business to act with moral integrity and make the right decisions by providing the right guidance and support on decisions and empowering employees to raise concerns when they feel something isn't right, but this in turn will support the ethical view of the business, both internally and externally. Ethical leadership has an associated positive effect on employees. Ethical leadership supports the organisation in their stead within society ensuring that the business as a whole is able to operate ethically and fairly.
About the author:
Jemma Garraghan
First published on Blanchard LeaderChat
22 April 2016